Artificial N Sinks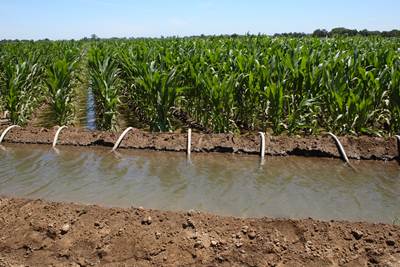 In watersheds that generate elevated delivery of agricultural nitrogen (N), constructed wetlands or denitrifying bioreactors hold great promise in sustaining agricultural productivity while also protecting the water quality. These systems are positioned to intercept drainage waters or N-rich groundwater and promote denitrification, the conversion of nitrate to N gases.
Our project seeks to advance the adoption and strategic placement of appropriate bioreactor and constructed wetland designs.  This website and its accompanying International Atlas are our mechanisms to deliver guidance and synthesis materials, fact sheets, case studies, presentations, and other basic information about bioreactors and constructed wetlands. 
We also maintain a listserv for these artificial nitrogen sinks.  To be added to the listserv, email Kelly Addy.
To add news or events to our website or listserv, email Kelly Addy.
This material is based upon work supported by the National Institute of Food and Agriculture, U.S. Department of Agriculture, under Agreement No. 2011-51130-31120. Any opinions, findings, conclusions, or recommendations expressed in this website and associated materials are those of the authors and do not necessarily reflect the view of the U.S. Department of Agriculture.